Friday, NOVEMBER 13, 2015, 7:00 pm
Robert Whitman, Reflections on Recent Works: Swim and Local Report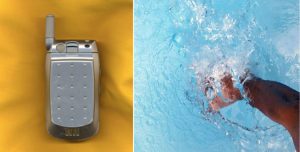 For the second installment of the 2015-2016 Stony Brook University Art History & Criticism Lecture Series we are pleased to announce that multimedia artist Robert Whitman will discuss his two latest projects: Swim (2015) and Local Report (2012). Whitman's career spans multiple decades and disciplines. His recent theatrical performances employ telecommunications networks and multisensory elements to conceive new communities of spectatorship in the theater and gallery alike. The programming committee is thrilled to host Robert Whitman on the 50th anniversary of the founding of Experiments in Art and Technology (E.A.T.), a vibrant community of artists that redefined what constituted art in the twentieth century.
Attendance is free and open to the public, with a small reception of wine and hors d'oeuvres following the Q&A.
We hope to see you there.
Admission:
Free and open to the public
Date:
Friday, 7:00 p.m. November 13, 2015
Place:
Stony Brook Manhattan
101 East 27th Street, 3rd Floor,
New York, NY 10016
Direction:
Please visit this link: SBU Manhattan / directions
Archive Link -> http://art.stonybrook.edu/lecture-series/
(image: A pioneer of and co-founder of Experiments in Art and Technology (E.A.T.), Whitman is one of the most important contemporary artists working with multimedia.)
.