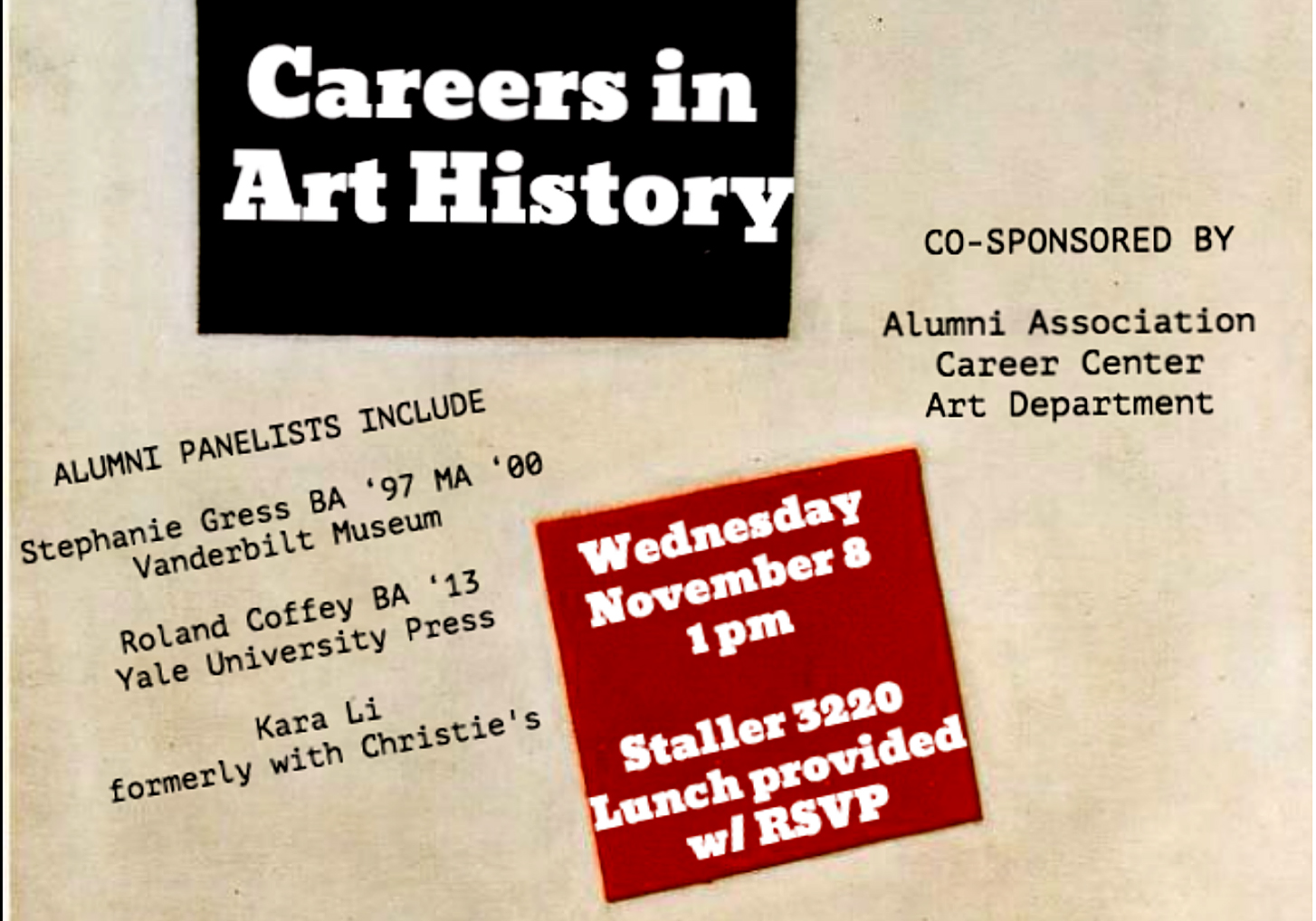 Alumni panelists include:
Stephanie Gress BA '97 MA '00, Vanderbilt Museum, Roland Coffey BA '13, Yale University Press, Kara Li, formerly with Christie's Auction
Stephanie Gress (BA '97 MA '00) is the Director of Curatorial Affairs for the Suffolk County Vanderbilt Museum and has been employed there since 2001. Her recent publication Eagle's Nest: The William K. Vanderbilt II Estate (2015) draws original images from the extensive archival collection from W. K. Vanderbilt's life and times.
Roland Coffey (BA '13) is a publicist at Yale University Press with a focus on promoting art and architecture titles. He received his M.A. in Art History from Virginia Commonwealth University in 2015 and a B.A. Cum Laude in Art History and English from Stony Brook University in 2013. He was also a visiting scholar at Los Angeles County Museum of Art's Robert Gore Rifkind Center for German Expressionist Studies and interned at Macmillan Publishers and the Virginia Museum of Fine Arts while he was in graduate school.
Kara Li served as the department administrator at Christie's New York's Chinese Works of Art, during which she coordinated all aspects of the arts auction process including account and consignment management, art cataloging and appraisal, import/export and transportation, exhibition setup, and publishing. Previously, she has held positions at various art institutions, including museums, non-profits, galleries, and startups. She is a current PhD student at Stony Brook studying contemporary Chinese art.
The event is co-sponsored by the Alumni Association, the Career Center, and the Department of Art at Stony Brook University