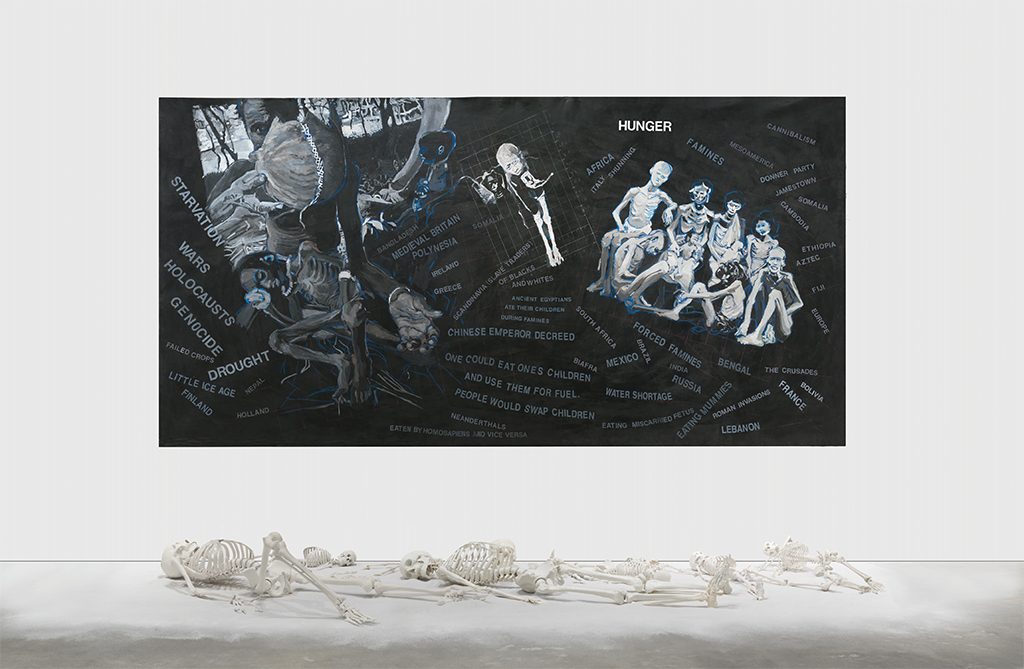 Reflecting on What Remains to Be Seen, the first major retrospective of her work, Studio Faculty Member Howardena Pindell writes in Art Forum about what aspects of her life have come to inform her practice as an artist:
"As the show's title, "What Remains to Be Seen," suggests, I like challenging people to figure out what's painted and what isn't. When I was a child of eight or nine, my parents often took me on trips in the car. Once, when we drove through northern Kentucky, we stopped at a restaurant where they served us mugs of root beer with red circles on the bottoms. These circles marked the silverware and glassware reserved for nonwhites. My fascination with the circle comes from that day. Abstraction is like that: It doesn't have a concrete meaning, but can relate back to signification in the world, like that experience of turning over the cup and seeing the circle, of being marked."
What Remains To Be Seen will be on display at the The Museum of Contemporary Art Chicago from Feb 24–May 20, 2018.