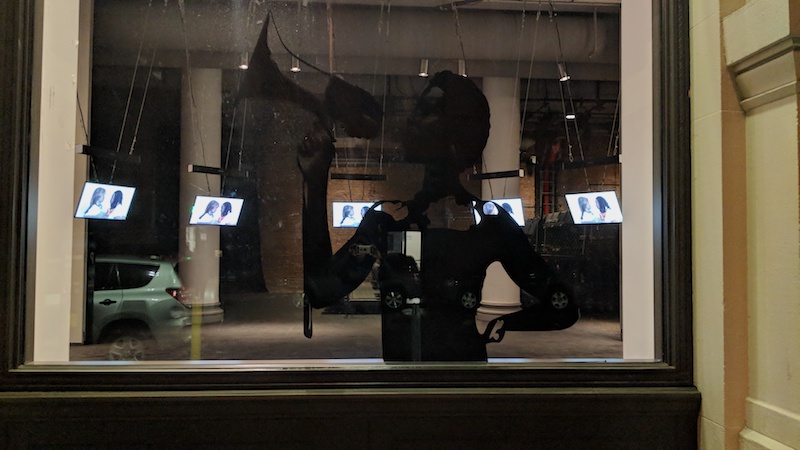 Three years ago artist Stephanie Dinkins began visiting Bina48, an intelligent social robot said to be capable of independent thought and emotion, with the aim of answering the question "Can an artist and a social robot build a relationship over time?" Dinkins's project uses art and aesthetics as common languages to help people, in particular communities of color, understand what algorithms and artificial intelligent systems are, and to better understand where these systems already impact our daily lives.
Opening reception: Wednesday, February 7th, from 5-7 pm.
Presented as a part of Gallatin's Black History Month programming.
February 2-27, 2018
1 Washington Pl @ Broadway New York, NY 10003
September to June 1
Hours Mon-Fri: 10am-7pm. • Sat: 10am-4pm. • Sun: Closed.