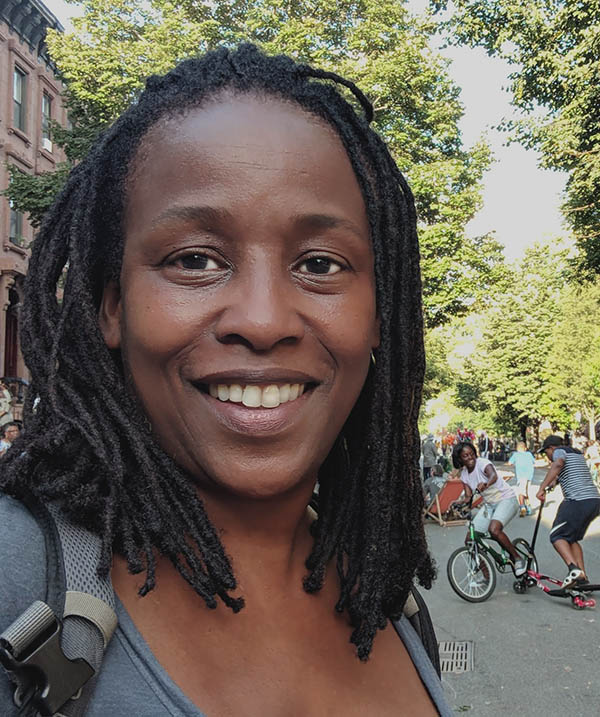 A prestigious Soros fellowship has been awarded to Stephanie Dinkins, associate professor in the College of Arts and Sciences Department of Art. Dinkins was recently named to the Open Society Foundation's 2018 class of Soros Equality Fellows, a program intended to help incubate innovators and risk-takers striving to create and develop new ways of addressing the challenges of racial disparity and discrimination in the United States.
Through this fellowship, Professor Dinkins is developing Not the Only One (NTOO), a multigenerational memoir of one black American family told from the perspective of an artificial intelligence with an evolving intellect.
An interdisciplinary artist who investigates how artificial intelligence intersects with race, gender, aging, and the future, Professor Dinkins is particularly driven to work with communities of color to develop deep-rooted AI literacy and co-create more culturally inclusive equitable artificial intelligence. Through her NTOO project, she strives to create a new kind of artificially intelligent narrative form that uses oral history and creative storytelling methods, such interactivity, vocalization and verbal ingenuity to spark the imagination and draw more underrepresented communities into crucial conversations about AI and careers that can impact the trajectory of this far-reaching technology.