MFA Alum Athena LaTocha Featured in Art in America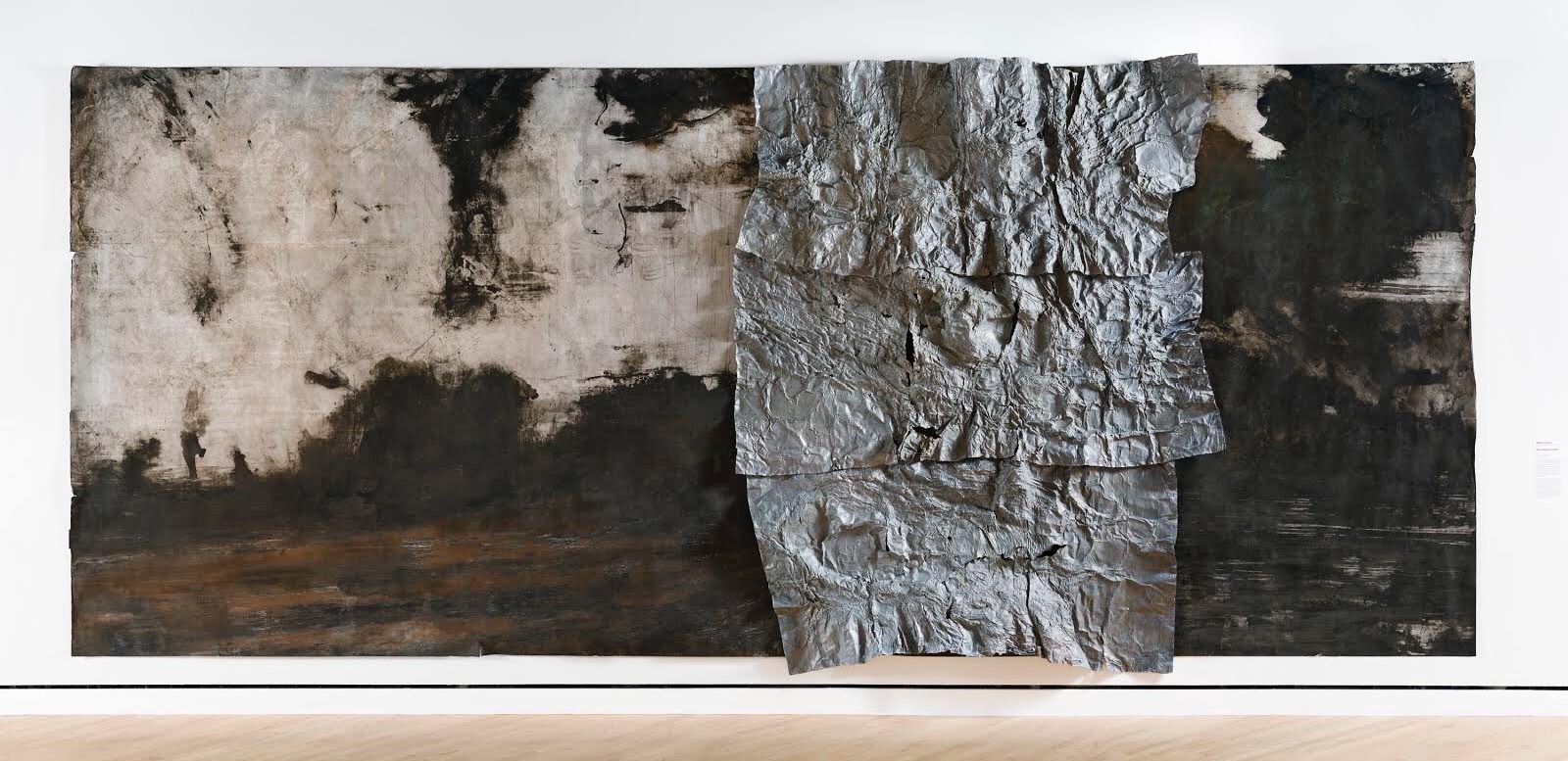 Athena LaTocha, "Ozark (Shelter in Place)," 2018, sumi ink, earth, lead on paper, 120 x 288 x 12 inches. (AL2018.0006) Photo by Edward C. Robison III


MFA Alumnus Athena LaTocha recently had her work "Ozark (Shelter in Place) " featured in Art in America. For this piece, LaTocha took impressions in lead of the natural rock face in a nearby national park, land rich with Indigenous history from one-time habitation to its position on the Trail of Tears and attached these molded lead sheets to her wall-size painting of ink and earth on paper.
MFA Alum Fiona Cashell Joins Faculty of The University Of Salford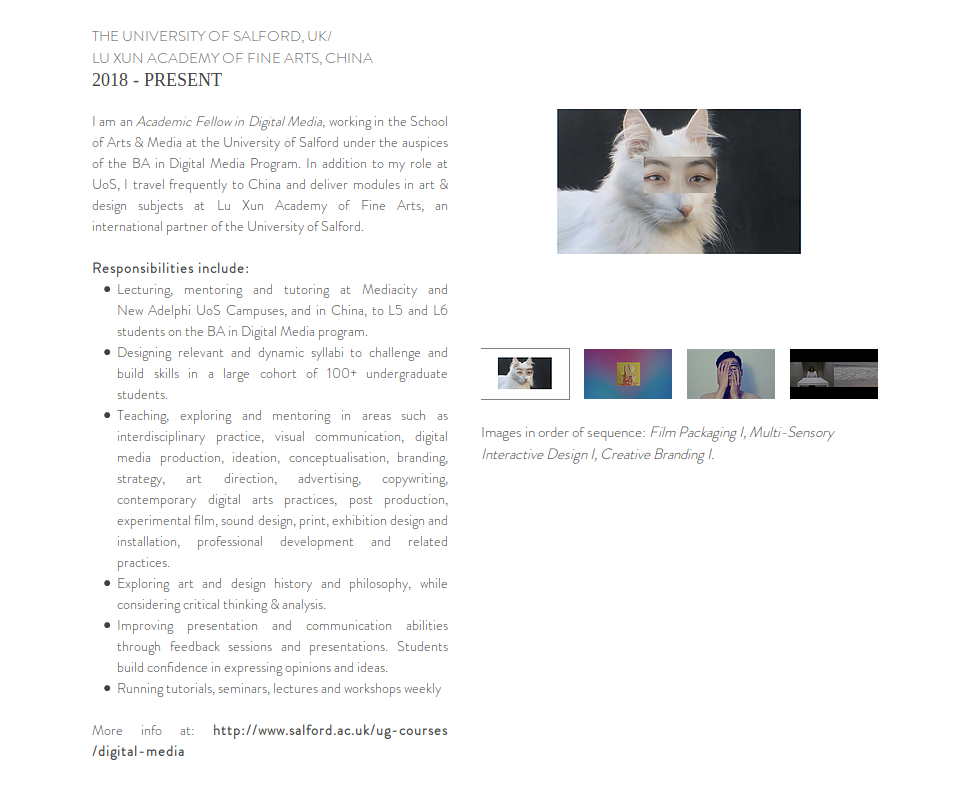 MFA Alumnus Fiona Cashell is now an Academic Fellow in Digital Media, working in the School of Arts & Media at the University of Salford under the auspices of the BA in Digital Media Program. In addition to her role at UoS, she travels frequently to China and deliver modules in art & design subjects at Lu Xun Academy of Fine Arts, an international partner of the University of Salford.
Alum Allison Conley Awarded by the IPC

As one of the New Prints Artist Development Program awardees, Stony Brook Art Department Alumnus Allison Conley will be in residence at IPCNY for the duration of Forms of Enclosure, where she will develop a new body of monumental handprinted woodcuts. As part of her residency, she will host a Pint n' Print demonstration and talk on Thursday, February 21, from 7–9pm.