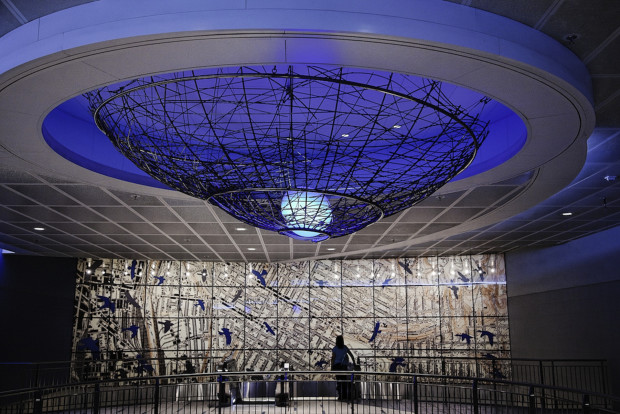 Art Studio Faculty Member Nobuho Nagasawa's sculpture "Nest" that is installed in the LA Metro has been chosen to be included in CODAmagazine's new issue "Suspended in Space IV." The editors describe the sculpture in this way:
This artwork on the station mezzanine alludes to migration and travel, a significant theme, which acknowledges the history of the immigrant community in this part of the city. An old map with images of flying birds, and a suspended spiral nest with an "egg" symbolizes "home." The egg glows and pulsates to the rhythm of the artists' heartbeat.
Reflecting on the histories of migration in East Los Angeles, Nagasawa's work was completed in 2009.