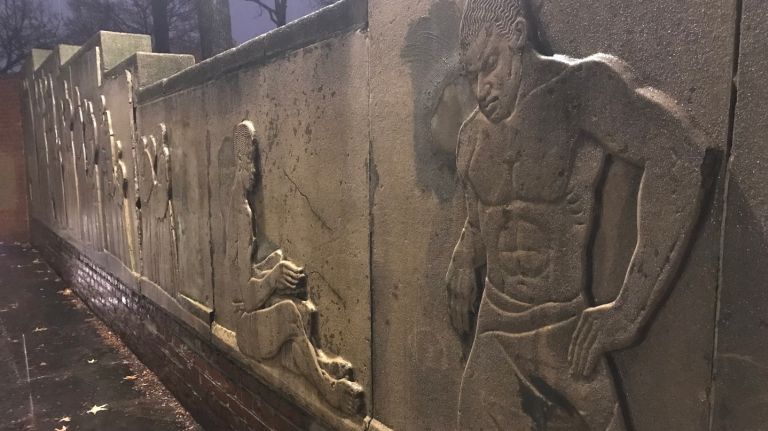 Photo Credit: AMNY/Mark Chiusano
Art History faculty member Michele Bogart is at the forefront of efforts to conserve reliefs by Harlem Renaissance artist Richmond Barthé at Kingsborough houses in Brooklyn, as a recent piece has explored while highlighting the complexity of the issue:
Bogart is a champion of public art who is trying to find a champion for Barthé. NYCHA is facing an urgent capital needs deficit of billions, but maybe money to protect the frieze can be found elsewhere. Alternative funding from the City Council? The borough president's office? A partnership with something like the Ford Foundation, which has made a cause out of public art and expression? Maybe the money is somewhere to fix what NYCHA couldn't protect. Bogart points to the city Parks Department which she said does a solid job maintaining and monitoring public art.
Continuing reading online to get the full story.