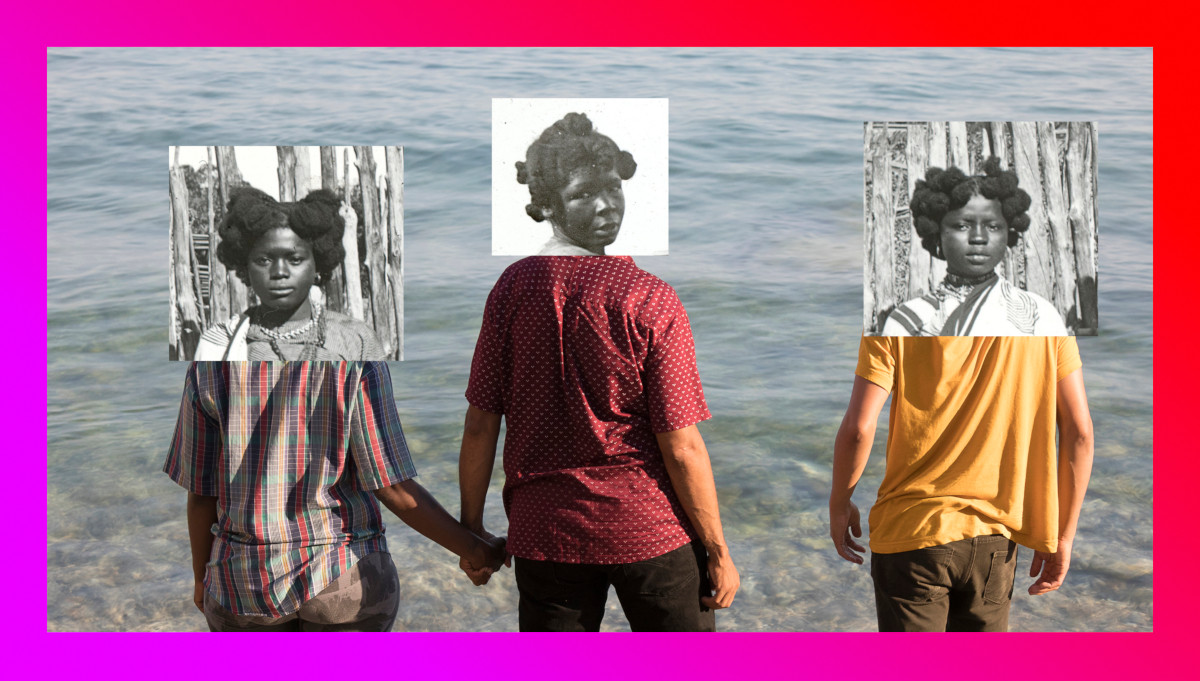 Please join us for "Collisions: Art Connects​ ​Migration From​ ​Africa with​ ​the European Slave Trade," an evening symposium that will explore Dread Scott and Jenny Polak's collaborative project 'Passes,' which draws on research begun during their residency at the Camargo Foundation in France and explores the connections between the forced migrations of the French Slave Trade and present-day migrations from Africa to Europe and the Americas. Joining them in discussion will be Dr. Julie Kleinman, Assistant Professor of Anthropology at Fordham University, and ​​Dr. Shobana Shankar,​ Associate Professor of History at Stony Brook University.​
The symposium will take place this Tuesday, February 26th, 6-8 pm at Stony Brook University in the Wang Center's Chapel Room. Doors will open at 5:45, and seating is limited.
​Please RSVP at the following link: https://bit.ly/2BL2fB3

——————————————————————————————————–

​Dread Scott and Jenny Polak are presently artists-in-residence in the Department of Art at Stony Brook University. Both artists' practices address a range of interrelated social issues related to race, colonialism, slavery, migration, and citizenship in global contexts. Their performances, events, poetic gestures, provocations, and projects challenge audiences and publics to critically engage the complex and often vexed political inheritances of contemporary life.
​Julie Kleinman is Assistant Professor of Anthropology at Fordham University. Her book, Adventure Capital: Migration and the Making of an African Hub in Paris (forthcoming with University of California Press), examines how West African migrants use the largest railway station in Europe—Paris's Gare du Nord—to construct their own pathway toward meaningful integration in a context where state institutions and E.U. migration policy have failed them. She has also written and published on migrant rights activism in Europe, the politics of deportation and humanitarian aid in France and Mali, and the effects of migration and migration restrictions on Malian transnational kinship relations. She is currently working on a new project on contemporary forms of pan-Africanism in practice as understood through Malian migration politics and the experience of African immigrants living in Bamako, Mali.​
Shobana Shankar is a historian of modern Africa, with a particular focus on West Africa. Her earlier work focused on the social and religious history of Muslim Northern Nigeria, where freed slave girls and women, political dissidents, and ethnic minorities formed a largely invisible but thriving Christian minority community over the last century. This same community has in recent years been one of the targets of Boko Haram. Her current work focuses on African-Indian cultural history and politics, which includes an examination of the legacy of African slaves in South Asia and their impact on the discourses surrounding blackness in India, where racial animosity has grown. With generous funding from Stony Brook, she recently bring the New York Public Library visual art exhibit on Africans in India to the Wang Center.​