What inspires your work? How do these influences appear in your practice?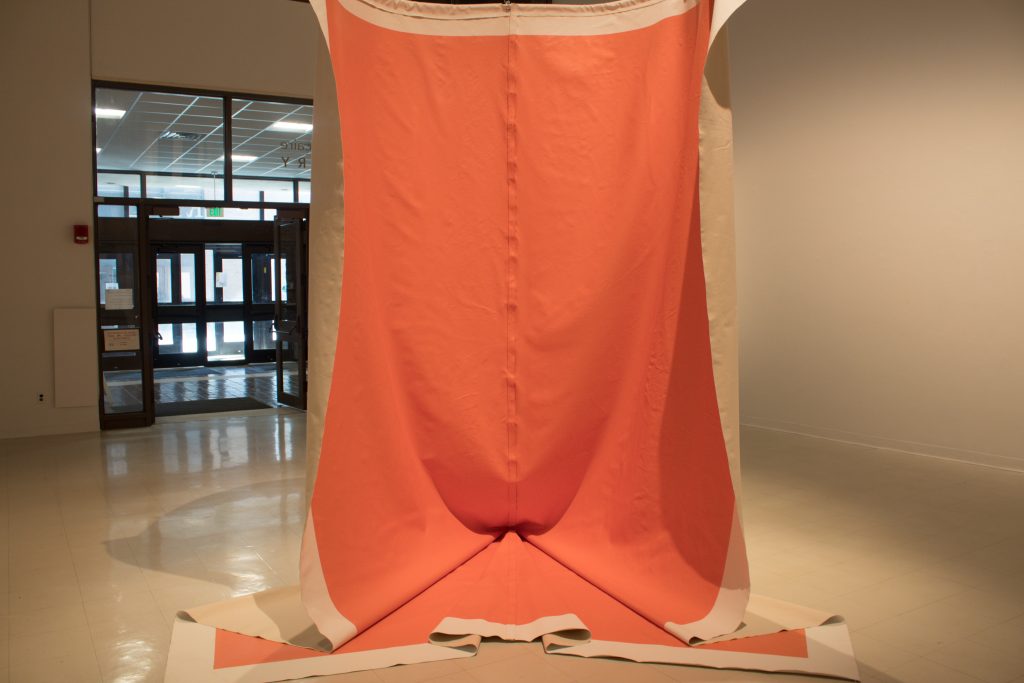 What inspires me most is my everyday experiences, the mundane things we do every day, the clothes we wear, buildings we are surrounded by. But I'm also inspired by something that takes me out of the "everyday" like unique architecture or a color that I see that catches me off guard and sucks me in. I think that these influences do appear in my work. Some maybe more than others.

What is the concept or symbolism of your work in the show? What thought process did you through when making your work?

My work is layered, on one side I am working with materiality and simplicity of form. On the other, I am interested in the idea of a spectrum of labor, where one process seemingly utilizes as little work as possible, while another becomes unnecessarily complicated and laborious. I also wanted to respond to the large space in the Zuccaire Gallery, so I knew that I needed to make something bigger than I ever have before.

What was most challenging about installing your work in the Zuccaire gallery?

The Zuccaire Gallery is massive. It's such an amazing opportunity to be given this amount of space to do whatever we want. But this also comes with its challenges. That amount of space can be intimidating. I made architectural models of the gallery so I could work through ideas in a small scale first without having to commit to the real thing at a monumental scale.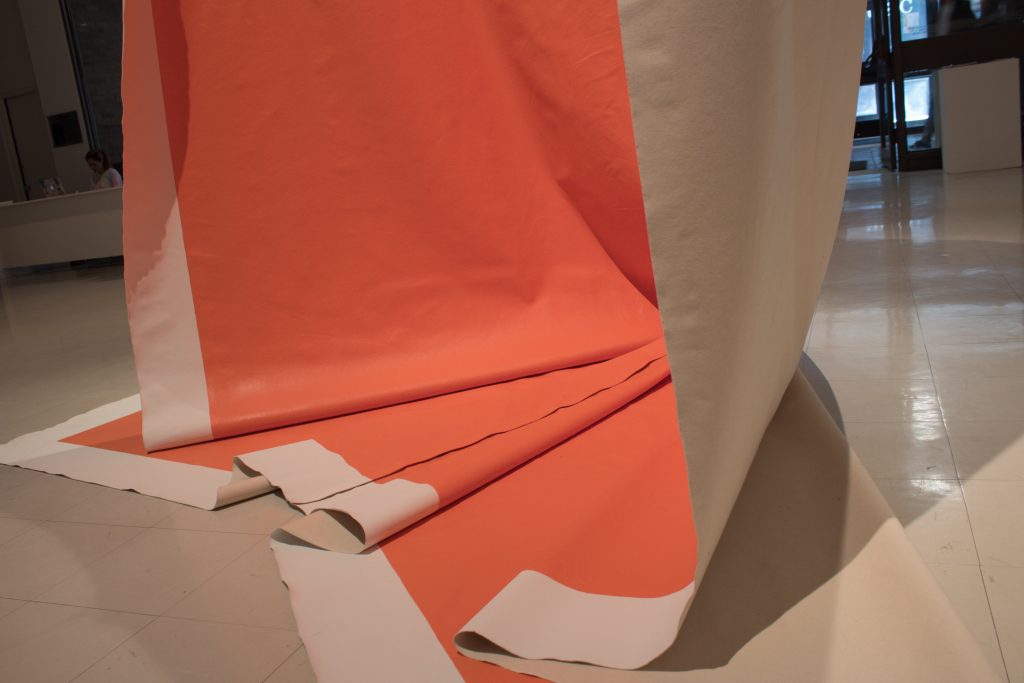 Which medium(s) do you work primarily with and why?

For the past few years my main medium has been canvas. I have unwoven it, rewoven it, sewn into it, painted it, cut it, folded it, and draped it. Canvas is such a versatile material and it operates in many different contexts for different purposes. It's obviously used in traditional painting, but it also brings associations with clothing, temporary shelters, military, and laborers. I like being able to draw on these different associations through abstraction without solidly landing on any one of them.
What interested you about our graduate program?

I was drawn to The MFA program here because of the incredible studio spaces that are provided to us and because of the faculty.

How has the Stonybrook MFA program helped your practice and/or creative thinking to grow? Have you gained any personal growth as an artist or individual from our program?

Participating in the MFA program for the last three years has been the most amazing gift of time and space to work. The faculty and my peers have pushed me to develop my best work.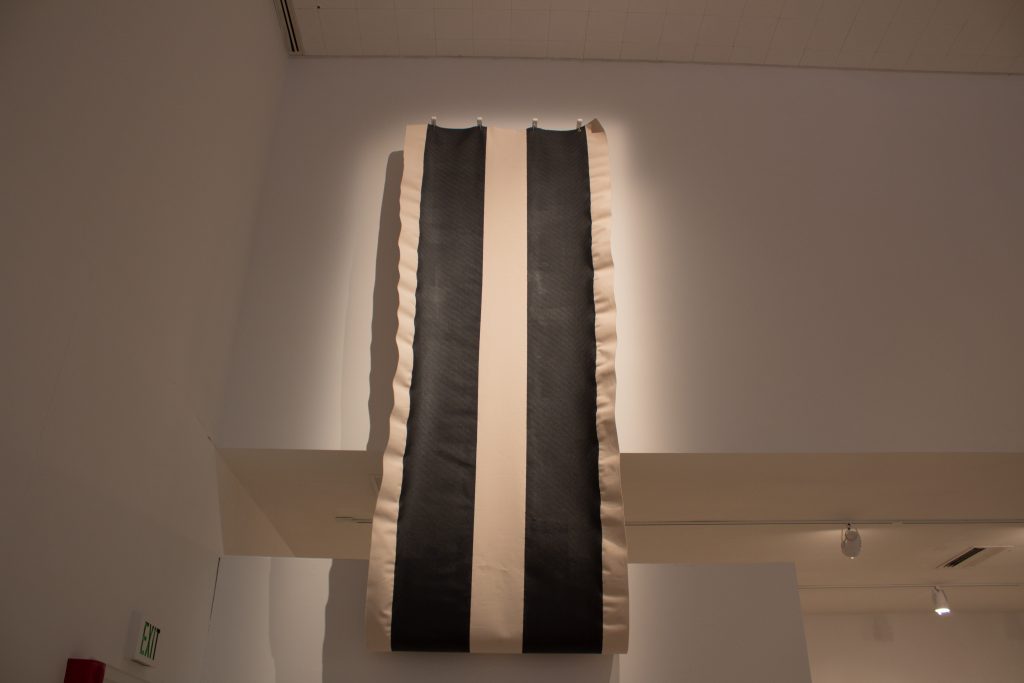 Do have any plans for your next steps after graduation?
I have a couple of residencies lined up for the coming year that I am very excited about.

Will you continue to create work like this in the future?

I will continue to develop my practice. I probably won't be able to work quite as large as the work I did for Zuccaire anytime soon, but who knows!

Do you have any encouragement or advice for your fellow and prospective/incoming MFA students?

Take advantage of all the resources the Art Department and SBU has to offer. You may not have the opportunity to use facilities and technology like what we have available again after you leave. Be fearless in pushing your practice in ways that you didn't think were possible or hadn't even thought of before. Now is the time to do it.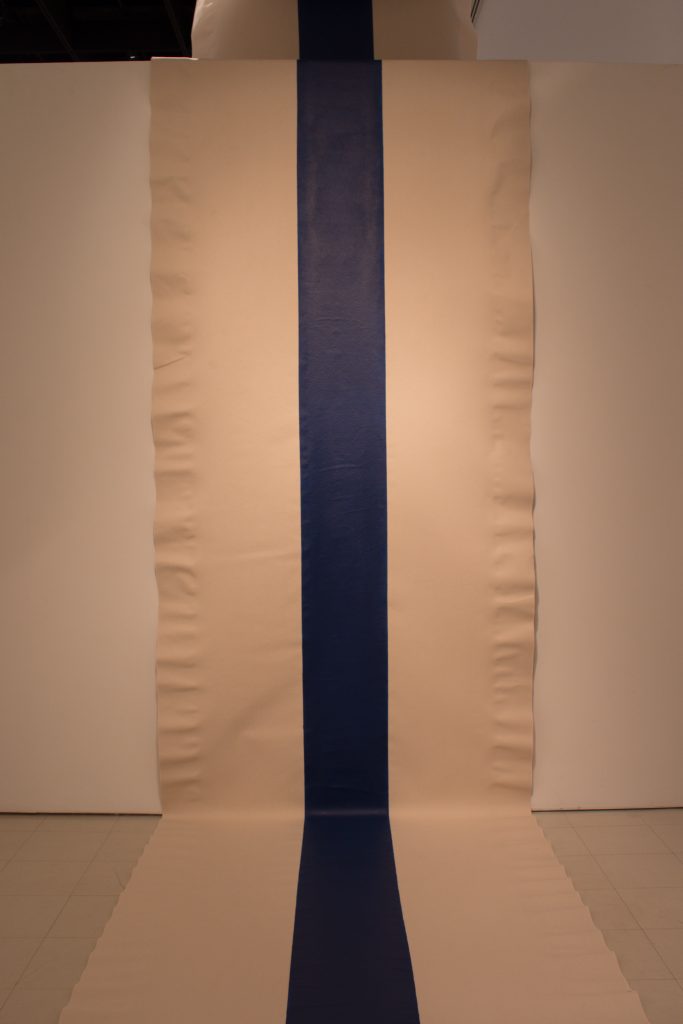 Learn more about our Graduate programs.